We connect. We power. We grow.
Our job is to connect
great businesses with capital.
performance with long-term responsibility.
infrastructure with technology.
investors with entrepreneurs.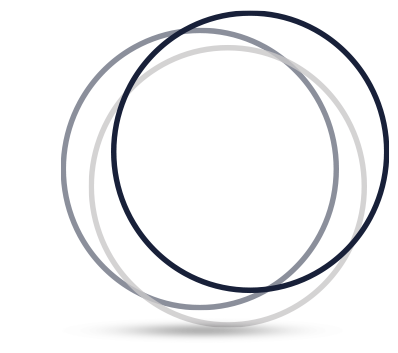 to power the businesses we invest in.
to energize management teams and entrepreneurs.
to make great deals happen.
to grow our companies.
to bring new ideas to investors.
to look beyond first impressions.
One team with a common entrepreneurship and investment culture.
We draw on the diversity and complementarity of our people to put the right team together for each investment and support our companies on their growth journey. As we do this, we analyze each situation through different angles and with different perspectives.
We have built strong momentum based on core beliefs shared within the team. These convictions are the very essence of what we do and we will keep them alive as we expand our platform.
Our team has come together on the basis of a shared investment and partnership culture. In practice that means working in a stimulating environment, challenging each other, caring for your colleagues and promoting transparency across the organization.
Curiosity is what drives us to look beyond first impressions, to detect unique investment situations, to deal with complexity and genuinely engage with entrepreneurs and management teams.
Discipline is critical in order to deliver consistent, long-term performance to our investors. We perform deep-dive research on each target sector, and we critically analyze each business we consider, looking specifically to identify resilience and growth potential.
We are passionate about what we do and we are committed to delivering on our investment objectives. We always go the extra mile, scratching beneath the surface to find the right opportunities for our funds. We constantly push ourselves to think deeply, differently, and openly to drive outcomes and deliver consistent performance.
We invest in companies with high development momentum. To support management teams on their journey towards sustainable growth, we provide institutional leadership and act as a business accelerator.
To deliver on this ambition, we have built an ecosystem of resources covering a wide range of expertise covering the CEO 360° agenda.
We invest equity at scale to deliver on buy-and-build strategies. We mobilize senior advisors and business partners to accelerate internationalization of our businesses. We leverage our wide tech ecosystem to foster innovation and accelerate digitalization of our companies. We on-board our dedicated team to optimize balance sheets resources and finance growth. We share best practice and innovation across our portfolio and stimulate dialogue across our ecosystem.
We are determined to foster sustainable development of the assets we invest in. We have learned from experience that the best way to do so is by listening closely to our stakeholders, setting high expectations and working together to reach them.
We have stayed true to this conviction throughout the years and in 2020 we reaffirmed our ambition and took a step forward by including impact considerations and aligning our strategy with the United Nations' Sustainable Development Goals (SDGs).
Digital technologies have advanced more rapidly than any innovation in our history becoming a daily reality for a vast majority of the world's population in only two decades. Digital innovation can both generate value for business and unlock benefits for society, by creating jobs, driving efficiencies, saving lives and reducing carbon emission
We are conscious of the pervasive nature of the digital transformation that is in motion but also that only expertise and knowledge may help us make the most of its promise. To do so, digital has become a key topic not only in our assessment of opportunities or portfolio value creation frameworks but also crystalized via the inception of a dedicated strategy with Infravia Growth.